RUNNING iN VENTURA COUNTY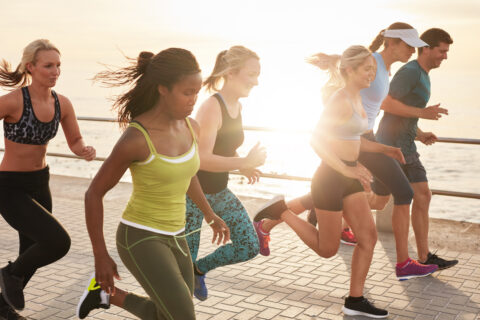 Ventura County is the ideal location for participating in races and local running groups. Our parks and trails offer varying types of terrain, from flat and easy to steep and challenging, and beautiful scenery along the way. A continuous flow of paths, running clubs, events and races provides plenty of opportunities for you to live a healthy, active lifestyle.
Local Guides
The ConejoVallley Guide provides a reliable, up-to-date list of upcoming marathons, running and fitness events.
Track Info offers road race information for Ventura and Santa Barbara Counties.
Raceplace, offering a list of Southern California events.
Ventura County Running Groups
Running MeetUp Groups
Ventura County is full of MeetUp groups, which can be created and organized by anyone in the community. These groups are helpful in finding walking, running, hiking and cycling groups.
Getting Started

Keep in mind that most of these races require training. Here are some good tips to get in shape for your first marathon:
Don't procrastinate! The first thing you need to do is get out and start running.
Go Slow & Steady. Start out easy.
Pick a Race Now and Set Your Goals. Sign up for a race 3-6 months from now, so that you stay motivated to train.
Buy Decent Shoes and Change them Often. It is recommended that you change your shoes every 300 miles, or every 3 months.
Train with Others. A running buddy will keep you motivated to wake up early and go on a run instead of sleeping in, because you know that someone else is depending on you.
Eat Right. Make sure to eat a well-balanced diet of food that agrees with you.
Training Resources and Guides: