Healthy Childcare & Preschools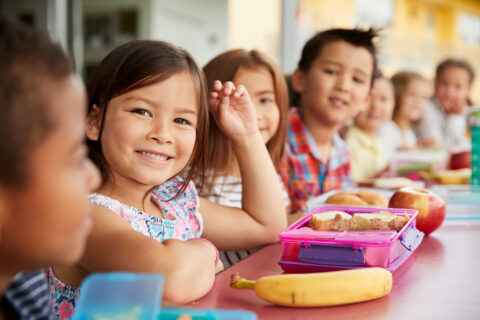 One in five children is overweight or obese by age 6. Childcare providers have the powerful opportunity to instill healthy choices that could help prevent childhood obesity from the start. Although changes in preschool nutrition and activity seem to be moving in the right direction, barriers to preschool obesity prevention still exist.
Addressing the Barriers to Healthy Changes
Some barriers to improving preschool nutrition include time, money, and knowledge about good nutrition and exercise, and the fact that some children start preschool already overweight. For this reason, it is important that parents and preschools work together to ensure best heath practices.
In addition to improving food and ramping up physical activity, all preschools should create and follow wellness policies that include healthful meals and behaviors.
Child Care Policy Recommendations
1. Physical Activity
Provide 1-2 hours of physical activity throughout the day, including outside play when possible. These include: infants having daily-supervised tummy time and outdoor activities; teachers will schedule two or three active play times for children (60-120 minutes of activity each day- structured or unstructured); teachers will wear clothing and shoes that allow for easy movement and will lead and participate in physical activity; teachers will incorporate physical action into children's indoor play and learning activities.
2. Screen Time
No screen time for children under 2 years (as recommended by the American Academy of Pediatrics). For children age 2 and older, limit screen time to no more than 30 minutes per week during child care hours. Higher levels of screen time is linked to children receiving less physical activity, poorer quality of sleep, and some forms of attention deficit in children.
3. Food
Serve fruits or vegetables at every meal and snack, eat family-style whenever possible, serve whole grains, and don't serve fried or high fat/ sugar foods (such as chicken nuggets, fries, sugar cereals). Avoid canned sugar-added fruits.
4. Beverages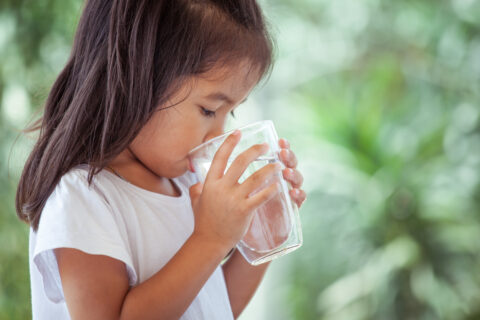 Provide access to water during meals and throughout the day, and don't serve sugar-sweetened drinks. For children age 2 and older, serve low-fat (1%) or non-fat milk, and no more than one 4- to 6-ounce serving of 100% juice per day. When children are thirsty between meals and snacks, water is the best choice. Encouraging children to learn to drink water in place of fruit drinks, soda, fruit nectars, or other sweetened drinks builds a beneficial habit. Drinking water during the day can reduce the extra caloric intake which is associated with overweight and obesity. Drinking water is also good for a child's hydration and reduces acid in the mouth that contributes to early childhood caries.
5. Infant Feeding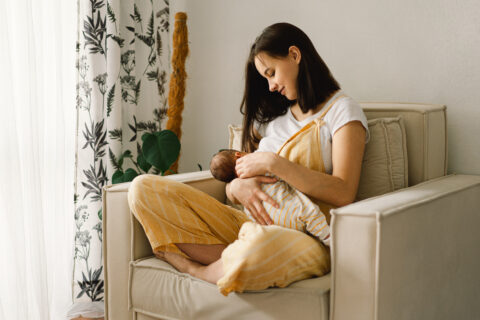 Breast milk is the healthiest choice for babies in their first year and is related to lower obesity levels in children and less illness and health related problems during infancy. For mothers who want to continue breastfeeding, it is important that childcare settings provide their milk to their infants and welcome parents to breastfeed during the child care day.
6. Ban high sugar treats from the preschool environment
Childcare/ preschool is not an appropriate setting for candy or high sugar and processed treats or desserts. Such treats have no nutritional value, add unnecessary calories, and cause hyperactive behavior. Create a nutrition policy that supports healthier alternatives for birthdays and celebrations.
Childcare Nutrition and Physical Activity Resources
See our Education Resource page for more related resources.
Sources: Yale Rudd Center for Food Policy and Obesity, Letsmove.gov