Parents Improving Schools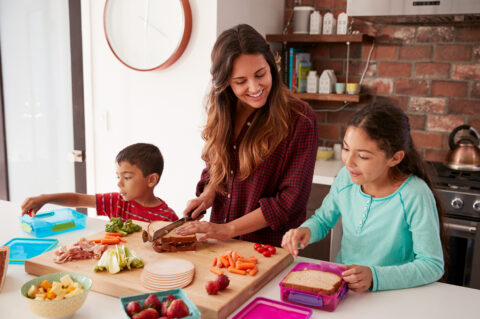 Parent advocates around the country are winning the fight to make healthy changes in their children's schools. For example, they have been successful in greatly improving the nutrition standards of meals and snacks sold to children on school campuses. 
Parents are powerful advocates
We recognize the impact of the school environment on children's health, and the power of parents to change that environment. Through the support of the Yale Rudd Center for Food Policy and Obesity, we are exploring the many ways that schools can promote good nutrition. We support the grassroots efforts of parent advocates by offering information they can use to take action.
Together we can create change
Whether you are a seasoned advocate or just getting started, we provide parents with suggestions for building community, garnering support of key stakeholders, gathering information, and proposing policy changes to make school food healthy.
School Contacts
Making your child's school a healthier place can be very rewarding. Because you may already have relationships with parents, teachers, and staff, and an intimate knowledge of the particular school environment, your efforts to build community have already begun. Below is a list of the key people and organizations.
Parents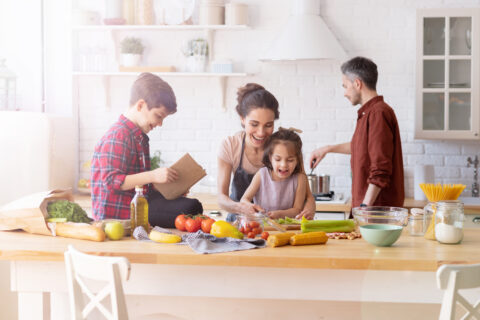 The more parents involved in your advocacy work, the better. They can volunteer for programs, do research, attend meetings, and show public support for (and thereby embolden) teachers and administrators who want to embrace new ideas.
School PTA/PTO
PTA/PTO members are committed to volunteering and giving back to the school. In addition, the PTA/PTO may have funds to support your initiatives and connections to key school administrators to facilitate policy change. They can help you form new (or work with existing) parent groups, such as wellness, fitness, school gardens, or nutrition programming groups.
Teachers/Librarian
Health teachers and family/consumer science teachers are directly responsible for nutrition education in school, and are therefore your most obvious potential allies. But you may find other strong partners among teachers in other disciplines as well. They may integrate nutrition education into their curricula, have an interest in starting a school garden, or do a seedling project in a science class. And don't forget, teachers sometimes dictate what food is served in classrooms.
School Nurse
The health and well-being of students is a school nurse's priority, which can make her/him a key ally in your work to improve school food. Additionally, the nurse usually manages students with food allergies.
Cafeteria Manager
The school's cafeteria manager may have a degree of control over what happens in his/her school's kitchen, and take an interest in piloting programs, such as taste testing of new foods.
Principal
The principal oversees almost everything that goes on in the school building, including implementing and monitoring the wellness policy. If s/he is already interested in nutrition and health issues, you've got an ally to work with, and your school can become a model for others in the district. If not, it will be important to build a relationship with your principal.
School District Level

Some initiatives need to happen at the district level. Changes in the school meal programs typically are made by the Food Services Director, not at individual schools. Sometimes policies that are passed by the Board of Education have a direct impact on the foods sold in schools, primarily through the wellness policy. Building relationships with the following key district-level decision makers is an important step in building your community, and is essential to making change.
Parents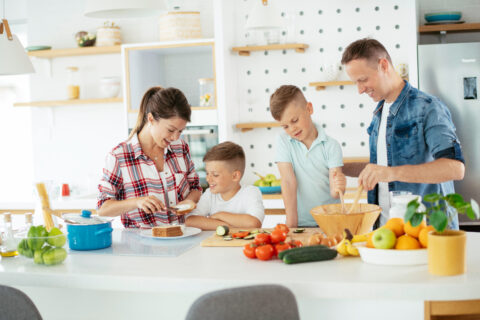 At the district level (as at the school level), the more parents who support your advocacy work, the better. (Keep in mind that not all parents will actually work with you, but can still support what you're advocating.) As you meet parents, ask their permission to include their information on your contact list, and send them petitions, newsletters, and notices of meetings, demonstrations, and educational programs. Ask them to write letters to the editor of your local paper, or to town and school officials, including Board of Education members who may be elected and therefore must answer to voters.
District-Wide PTA/PTO
Many school systems have a district-level PTA/PTO. Its members are committed to volunteering and giving back to the district. A district PTA/PTO may have funds to support programs, the necessary connections to school administrators to facilitate initiatives, and the ability to form new parent groups. See if your district's PTA/PTO has a representative on a Wellness Committee, has its own wellness/nutrition/fitness/school-garden standing committees, and/or funds wellness/nutrition/fitness programming.
Wellness Committee
Some districts have a Wellness Committee that oversees the implementation and enforcement of the wellness policy and other health initiatives. Other districts may have a group that specifically works with the Food Services Department. Find out who the members are, where they are in the district's hierarchy, and whether parents are invited to participate.
Consulting Pediatrician
In some states, local pediatricians are assigned to a school district as the primary medical advisor. If your district has a consulting pediatrician, s/he may be a natural ally and may also be a member of the American Academy of Pediatrics, which is a strong advocate for better nutrition in schools.
Food Services Director
Typically, there is one person in charge of managing a district's meal programs. S/he may be the employee of the district or of a company hired to run the programs, such as Aramark or Sodexo. If the Director sits on any committee that includes parents, someone from your group should make every effort to get a seat at the table.
Director of Operations/Chief Operating Officer or Chief Financial Officer
The Food Services Director reports to an administrator in charge of operations or finances, who usually reports directly to the Superintendent.
Deputy Superintendent/Head of Education/Head of Curriculum
These are the people to whom the school principals directly report and who report directly to the Superintendent. They are responsible for ensuring that the wellness policy is implemented and evaluated. They may oversee initiatives that affect the school environment (other than the cafeteria): classroom food policies, curriculum, etc. They also may be members of the district's Wellness Committee.
Superintendent
The Superintendent is charged with following broad policies set forth by the Board of Education, and is generally is responsible for creating the specific regulations that actually result in action across the district. The support of the Superintendent can have a significant impact on positive change.
Board of Education Policy Subcommittee
Boards of Education may divide their responsibilities amongst subcommittees. School food environments are shaped by policies, including the wellness policy. It is important to build relationships with the members of the policy subcommittee because they will bring policy recommendations back to the full board.
Board of Education
The Board of Education is an elected or appointed body of officials responsible for writing and overseeing policy for the district. Sometimes they vote on the education budget; in some towns, the voters, rather than the Board, decide on the budget. The Board's role is to supervise the Superintendent, but it may or may not have control over his/her work. It is important to know how the Board and Superintendent work together, how the members work with each other, and to determine who on the Board may be your ally, in order to make district-wide changes.
Resources
Go to the Yale Rudd Roots Parents resource page for a full list of resources addressing healthy food in schools, classrooms, curriculum and communities.