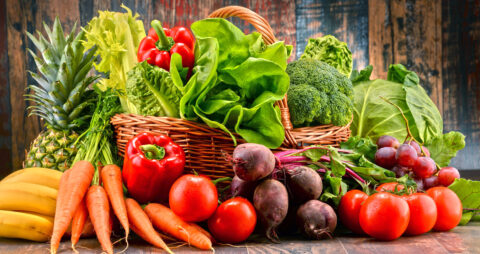 There are excellent local resources to support you and your school in making important health changes. Contact your own school district or the following organizations to see how your school can create more fresh, local produce and healthy meals for your school.
Farm to School
Ventura County Farm to School connects schools with local farms in order to serve healthy meals in cafeterias, improve student nutrition, provide health and nutrition education opportunities, and support California's farmers. These programs can include everything from farm field trips to nutrition education in their own school gardens to farm-fresh salad bars. The result: fresh, locally grown produce on the school menu while students learn about local agriculture and where their food comes from.

There are currently four Ventura county districts participating in Farm to School programs:

The Conejo Valley Unified School District
The Ojai Unified School District
Ventura County Nutrition Projects
Healthy Schools Project The Ventura Unified School District offers integrated, garden enhanced nutrition education, Farm to School salad bars, environmental education, and agricultural literacy. They also offer families a harvest of the month resource guide and recipes.
Food For Thought has partnered with the Ojai Unified School District to promote seasonal, fresh and local produce in school meals and educate about the importance of a balanced, healthy diet. Food For Thought is a local non-profit organization that seeks to eliminate highly processed foods and minimize food and landfill waste associated with school districts. They offer a Garden Based Learning Program which provides opportunities for students to learn about making healthy choices outside the classroom, get their hands dirty, and learn how to weed, prune and maintain school gardens.
Join the Farm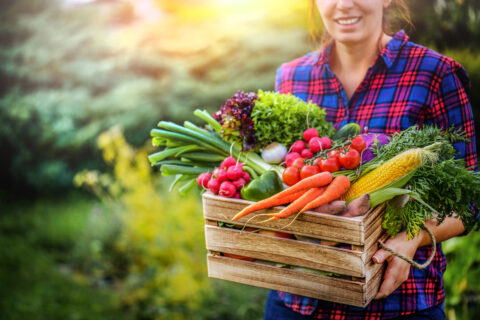 , is a local Community Supported Agriculture Farm that partners with local school districts to offer school farm education and local produce programs. Examples are Ventura Unified and Conejo Valley Unified School Districts' The Produce Patch which provides a fresh fruit and vegetable cart and The Fresh Fruit Basket program.
Healthy Foods Promotion Conejo Valley Unified District invites all district schools to participate in the Farm to School program which provides students with a fruit or vegetable to try every month.
Radiance Foundation promotes health and wellness in the Ojai Valley and throughout Ventura County through nutrition, cooking and fitness demonstrations and classes, information booths, free health screenings, children's activities and health presentations and advocacy.
Health-e-Living is a community website sponsored by The Oxnard School District as part of their Nutrition education and lunch program. Foodie the FoodBot is a kid's nutrition game that students can use to learn about the nutritional value of certain foods.
Get Involved

Team Up to Implement Your School Nutrition Policy
Healthy schools depend upon engaged parents. To help your school develop effective policies for fitness and nutrition, begin by joining or forming a School Health Advisory Council. SHCs have a crucial role in helping schools establish and implement school nutrition policies and other healthy changes. If your school does not have an SHC, these steps can help you start one:
Assess current policies and actions through conversations with the principal, PTA, Food Service staff and school nutritionist
Build your team. Gather interested people for an initial meeting to share views on the need for an SHC and it role.
Develop goals and objectives. Decide on the general purpose and major functions of the SHC.
Get support from your school's central office personnel.
Meet regularly. Observe guidelines for effective meetings—agree on bylaws, send agendas before
meetings, keep minutes, and train new members.
Turn policy into action. Carry out planned programs. Create a plan to monitor progress. Be ready
to adjust programs that do not work as well as expected.
Communicate. Report regularly to school or district-level staff on planned activities and outcomes. Keep school staff, students, and parents informed.
Source: Healthy School Tool Kit