Healthy Youth and Schools
Eating Right at School

Teaching the importance of nutrition and providing healthy food options for K-12 students

Healthy habits start early and can last a lifetime. We support comprehensive programming for K-12 students on good nutrition and physical activity.
At Issue
More than one-third of children and adolescents are overweight, and few get enough physical activity. Learning early about the importance of nutritious foods and daily activity levels—and having healthy choices readily available during the school day—can make a lasting impact on individual students and the school system.
Food For Thought is a program that is currently working with the Ojai Unified School District to work toward getting seasonal, fresh and local produce into school meals. The organization is also working towards eliminating highly processed foods and minimizing food and landfill waste associated with school districts. Food For Thought also works toward providing students information about the importance of eating balanced meals and making healthy choices.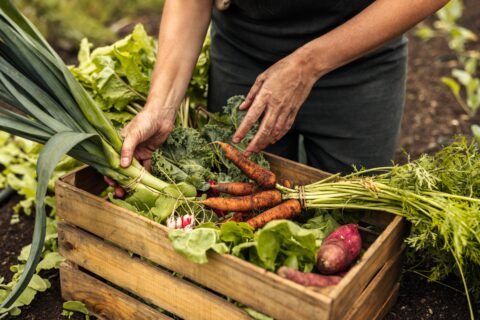 The Garden Based Learning Program gives the opportunity for students to learn about making healthy choices outside the classroom. This program gives students the chance to get their hands dirty, learning how to weed, prune, and maintain school gardens.

The California Health and Longevity Institute is currently working with The Moorpark Unified School District to redesign lunch menus to include foods that are prepared onsite and include increased quantities of vegetables, fruits, whole grains, leaner protein, and less saturated fats and sodium.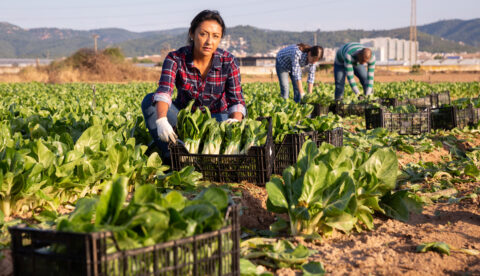 Farm to School is a program that connects schools with local farms in order to serve healthy meals in cafeterias, improve student nutrition, provide health and nutrition education opportunities, and support California's farmers.
The Green Schools Initiative is an organization that works towards eliminating toxins, using resources sustainably, creating green spaces and buildings, serving healthy food, and teaching stewardship in our schools.

What You Can Do! 
Rethinking School Lunch is a downloadable publication that provides ideas for changing your school meal programs, promoting health, and increasing ecological understanding.
Review your school's School Wellness Policy and learn how to implement it. Also, work with your teen using Jump Start Teen Lesson Plans.
Suggest Nutrition-Based Education Field Trips to your school: